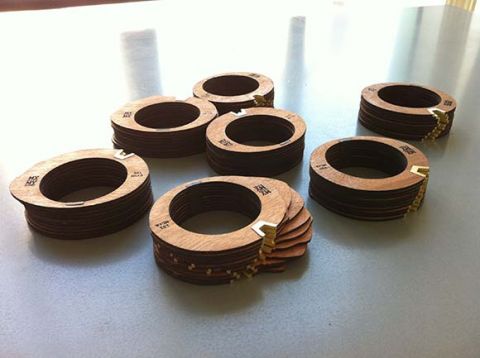 Mia Lehrer, the landscape designer who, with her firm Mia Lehrer+Associates, has been such a visionary force behind the revitalization of the Los Angeles River (and other major projects), is now creating bracelets inspired by the river. 
According to the February 2015 issue of Los Angeles Magazine, Mia has created 70 brass and plywood "My City, My River" bracelets that align "to mimic the shape of the waterway on your arm." Each bangle is $35, so if you want the whole river, the cost would be $2,450. However, five bangles for make an impressive impact on your arm and only cost $135. 
The bangles are created on demand and aren't available online or in stores. Call Margot Jacobs at 213.807.8828 to order yours. Or buy some bangles for your Valentine.
For more on Mia Lehrer, click here.