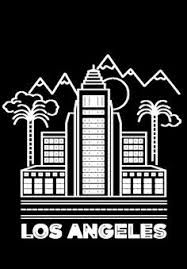 As of tomorrow, L.A. will become more environmentally healthy. Remember that L.A. banned single use plastic bags at supermarkets in January; on July 1 the ban is extending to mom and pop stores. Kudos to Councilman Paul Koretz who was a leading advocate of the ban.
In anticipation of this development, Mayor Garcetti launched a competition to design L.A.'s official environmentally friendly shopping bag. The Mayor named Melodie Pisciotti's design, featuring City Hall set against a backdrop of mountains and palm trees, as the winner. The City received a donation of $25,000 from the Metabolic Studio, which is affiliated with the Annenberg Foundation, to make and distribute the bags. Homeboy Industries and Green Vets Los Angeles will make the bags, which will be distributed by the L.A. Conservation Corps and California Greenworks. A Kickstarter campaign for the L.A. Epic Reusable Bag Giveaway is also being launched.
Click here for more information from the Eagle Rock Patch regarding the implications of the plastic bag ban and giveaways of environmentally friendly bags.