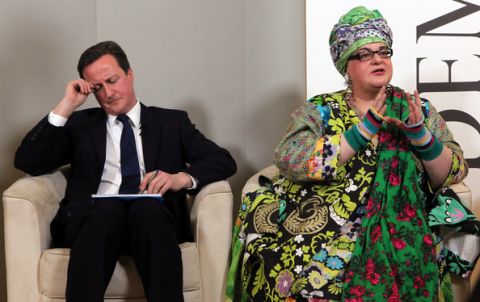 While visiting a college friend in London last week, a huge scandal rocked England's philanthropic sector and national government attracting widespread coverage in the media. Kids Company, a well-known nonprofit established to help poor children and youth, had shut its doors shortly after having received a 3 million pound bailout grant from the British government. This grant was awarded over the objections of the Cabinet officer charged with oversight of charities (as nonprofits are called in England) and despite the fact that the organization had been suspected of financial mismanagement, fraud, sexual improprieties and more. 
According to press reports, Kid Company's charismatic founder Camilla Batmanghelidjh had a Svengali-like effect on government officials and donors, including Richard Branson,  members of Coldplay and other luminaries. Ms. Batmanghelidjh held the same effect on the board of trustees of Kid's Company. As noted by Shawcross in the Financial Times, the trustees were a major part of the problem. The chairman of the board, who is also a senior executive at the BBC, had served in that capacity for 18 years! At best, he and his colleagues on the board were passionate about the cause but insufficiently knowledgeable about the organization for which they bore legal responsibility. 
This story, which continues to unfold, has relevance for all of us involved in philanthropy in the United States--those seeking funds, those giving funds, and particularly, those with a fidiciary responsibility for individual nonprofits--trustees. The buck stops with them.
*Photo of Prime Minister David Cameron and Camilla Batmanghelidjh.