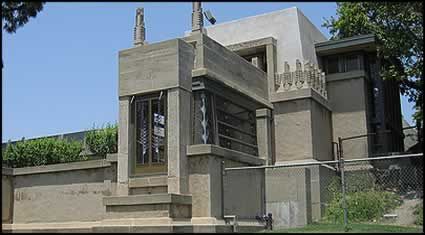 In a recent article in the New York Times on the mansionization that is taking place in some neighborhoods here, the journalist observed:
"Los Angeles has always been known for its tear-it-down, build-it-up methods, to the concern of preservationists. The intensity of the current opposition [to mansionization] has challenged the notion that this is a city with little interest in preserving its past."
The reality is that the supporters of the Los Angeles Conservancy--the largest membership-based historic preservation organization in the country--and others have demonstrated that Angelenos are, in fact, passionate about preserving their city's past. Founded in 1978 by activists who despaired over the loss of such landmarks as the deco Atlantic Richfield Building downtown, the Victorian residences of Bunker Hill and many more, the organization has tapped into and encouraged the widespread interest in the history and architecture of our city.
As a result of the Conservancy's success in saving buildings--the first was our downtown Central Library--and neighborhoods and in promoting effective and enlightened preservation practices, those in the know regard Los Angeles as a national leader in the field.
Stephanie Meeks, the President and CEO of the National Trust for Preservation, is among the cognosenti.
We had the opportunity to hear Meeks in conversation with Wayne Ratkovich, President and CEO of the Ratkovich Company (developer of the Oviatt Building, the Wiltern and much more and emeritus member of the Trust's board) at a Live Talks LA program on February 19, one of the best ever.
As Meeks and Ratkovich observed, historic buildings play a critical role in creating jobs, strengthening neighborhoods, spurring revitalization, promoting sustainability, and expanding prosperity. Plus, well implemented historic preservation plans promote socio-economic and racial/cultural diversity within historic districts through various forms of financial incentives and minimize the displacement of low income residents who are often people of color.
Meeks and Ratkovich discussed the ways in which the Trust is collaborating with the Los Angeles Conservancy, the Urban Land Institute and other entities to further historic preservation and urban revitalization efforts here. Notably, the Trust has selected Los Angeles as the first city in the United States to participate in a pilot project that identifies and addresses obstacles to building reuse in major American cities.
This project, and others, augur well for historic preservation in Los Angeles. And the younger generation here gets it--studies have shown that millennials prefer to live in neighborhoods with historic character--as evidenced by the popularity of downtown Los Angeles as a place to live and work.
So, could we please retire the long outdated stereotype of Angelenos as people who have little regard for their city's past? The facts prove otherwise. 
--
Check the LiveTalksLA.org website for the video (not yet posted) of the historic preservation program. In the meanwhile, take a look at our profile of the Los Angeles Conservancy.  
The image above is of Hollyhock House at Barnsdall Park.