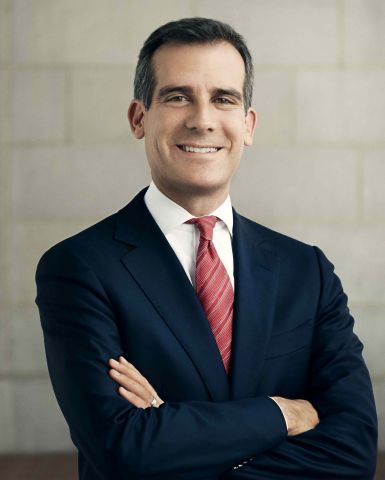 Mayor Garcetti has announced the establishment of the Mayor's Fund for Los Angeles which he hopes will create  "transformative change in the city." The Fund will, the Mayor predicts "harness new ideas and new resources to make L.A. the most livable city in the world."  
The funds raised from individuals, foundations and corporations will fund programs selected on "the basis of their ability to utilize public and private resources, demonstrate collaboration, seek innovation solutions, and yield measurable, transformational impact." There is already buzz that the revitalization of the Los Angeles River and job creation will be top priorities.
Deidre S. Lind, formerly the Director of Corporate Affairs for Mattel, Inc. and Executive Director of the Mattel Foundation, is Acting President of the Mayor's Fund. Its Board of Directors includes such notables as Kathleen Brown (Partner at Manatt, Phelps & Phillips LLP) and Marc I. Stern, Chairman of the TCW group, among others. Its financial supporters include the Annenberg Foundation, the Goldhirsh Foundation, the Kobe and Vanessa Bryant Foundation, Southern California Edison and many more.
Until its nonprofit status is approved by the State of California, the California Community Foundation will serve as the fiscal sponsor of the Mayor's Fund for Los Angeles. Click here for
more.