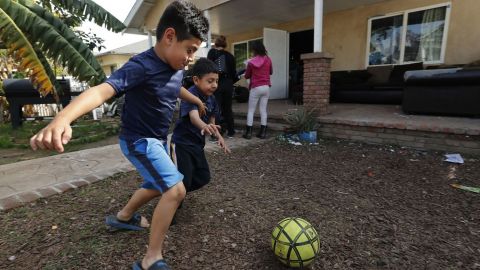 Can you imagine forbidding your children to play in their yard due to poisons in the soil that could damage their brains? Or knowing that if you do allow the kids to play outside, they would likely suffer from learning disabilities or lower IQ? Of course not.
Yet, that is the life that the residents of 7,500 properties in Boyle Heights and East Los Angeles.
Three years ago, the Exide Technologies battery recycling plant closed, leaving exceedingly high levels of lead in the surrounding soil. As noted in this Los Angeles Times article, "Decades of air pollution from the Vernon facility deposited lead across an area spanning 10,000 properties....The state plans to clean the 2,500 that are most polluted."
The clean-up was supposed to begin by summer 2017 using $176.6 in taxpayer funds; however, there have been a series of delays. As the article states, "Toxic Substances Control officials blame the delays on contractors, environmental requirements and the large scope of the project."
One has to wonder: Would there be such delays were this major public health problem centered in a more affluent part of our community?