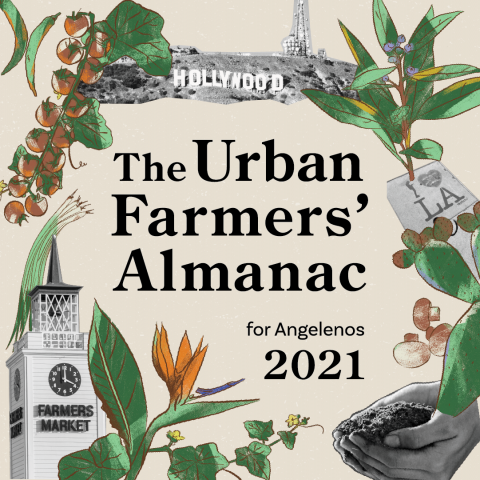 If you're like me, you're increasingly concerned about climate change but sometimes feel overwhelmed by the magnitude of the problem and your ability to make a difference through everyday decisions.
Angelenos Margaret To and Margie Peng, to the rescue.
They are the co-leads of the Los Angeles chapter of Climate Designers, a global hub for designers and creative professionals from all industries, committed to using their creative skills for climate action.
Margie and Margaret collaborated with a team of writers and designers in our community to curate and design a sustainability guide for Los Angeles, The Urban Farmers' Almanac.  Beautifully designed, user friendly, and brimming with information, the Almanac covers a range of topics-- from how we eat, to how we shop, to how we travel, to how we live.
Plus, the Almanac provides tips and alternatives to make our transition to a sustainable lifestyle fun and easy. It also highlights the good work our communities are already doing to combat climate change, provides ways and actions we can take to improve our urban lifestyle, and puts a spotlight on grassroots causes and existing community gardens, local businesses, and environmental organizations.
Climate Designers has partnered with She Grows Cities to make The Urban Farmers' Almanac available for free via pdf. 
What a wonderful gift to us all on this Earth Day.
Thank you to Climate Designers and She Grows Cities!