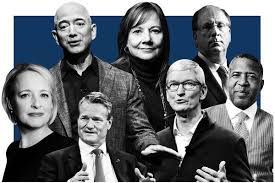 You may have read that nearly 200 CEOS who are members of the influential Business Roundtable have signed a "Statement on the Purpose of a Corporation," intended to serve as a "modern standard for corporate responsibility."
The signatories state that their sole concern is no longer just shareholders value. Now, they pledge to work "for the benefit of all stakeholders — customers, employees, suppliers, communities and shareholders." 
At this point, there is no action plan. Just words.
Questions: Have the signatories reached out to B-LAB​, a Philadelphia-based nonprofit that certifies B-Corporations demonstrating their commitment to people, planet, and profit through metrics?  
Have the signatories tapped into the expertise and experience of states like California that designate qualified firms as social benefit corporations? 
Have they spoken with the CEOs of firms that are widely considered exemplars of corporate social responsibility, like Ventura's Patagonia? 
These would be would be important first steps in demonstrating that the Business Roundtable's statement is more than just words.
Stay tuned.